11 Ideas For Dinner Tonight, #2
Snackers Rejoice! This Tasty Dip Is Going To Blow You Away! This crowd pleasing Cheese Dip With Bacon And Ranch is sure to be a hit whenever you serve it! Use it for a spread to make absolutely divine dinner sandwiches.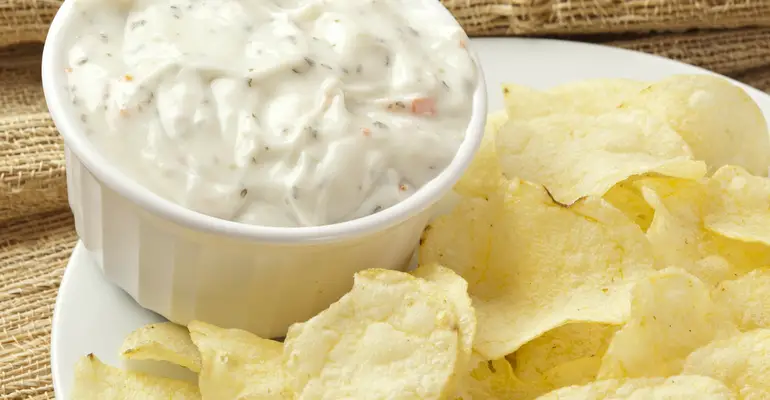 It's got so many favorite flavors (hello, cheddar, bacon and ranch—I see you) that combine to form a down right addicting dip that will disappear at any party.
Plus, it's so easy to make it's perfect for last minute visits or just an easy movie night with the fam. Mix together 6 ingredients (or 5 if you omit the green onion) then dig in with your favorite dippers. We love celery and carrots or spreading this onto buttery crackers—so delicious! However you serve it just know it won't last long!
Ingredients
8 slices of bacon cooked until crispy and then crumbled
block cream cheese
1 ¼ cup sour cream
Package ranch dressing & seasoning mix
1 cup shredded cheddar
2 chopped green onions (optional)
Instructions
In a mixing bowl add the cream cheese then mix with a hand mixer until smooth. Then add sour cream and mix until combined.
Add ranch powder, cheese, bacon and optional green onions and mix in by hand until well blended.
Serve with crackers, chips, pretzels or vegetables.
USE THE RED NEXT PAGE LINK BELOW FOR #1 OF OUR 11 IDEAS FOR DINNER TONIGHT
Quick tip: To make the cream cheese easier to work with let it sit out at room temperature for an hour or so before making the dip.