8 Home Cooking Recipes List #2
This easy Spicy Sausage Dip will be the star of your next party! It's outrageously easy (only 4 ingredients) and makes enough to serve even the hungriest of crowds.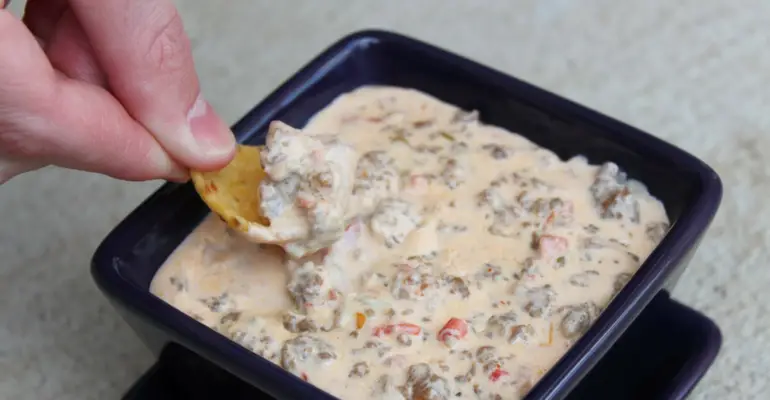 There's a definite kick that spice lovers will go nuts for but the addition of cream cheese keeps it from being too spicy for those who like things a little more mild.
It pairs perfectly with corn chips, crackers or even veggies—just set out a bunch of options and let everyone go to town. Each bite is like a taste party in your mouth, and you won't be able to stop going back for more. Give it a try and see why everyone who tries this dip loves it!
Ingredients:
1lb. spicy sausage of your choice
2 packages cream cheese (8oz. packages)
1 can diced tomatoes with green chiles (don't drain)
Hot sauce to taste
Directions:
In a large skillet over medium-high heat, cook the crumbled sausage until browned. Drain off any excess fat. Reduce the heat to medium and mix in the tomatoes, cream cheese, and hot sauce. Continue to cook, stirring frequently, until the mixture is warmed through and the ingredients are well blended. Taste and adjust seasonings as necessary.
Serve warm with Fritos or crackers of choice.
Home Cooking Recipes and photo courtesy of Leisl's Confection Dissection.
USE THE RED NEXT PAGE LINK BELOW FOR
8 Home Cooking Recipes List #1
Home Cooking Recipes Quick tip: Serve with homemade tortilla chips.