8 Home Cooking Recipes List #4
Ladies and gentleman, I present to you Caramelized Onion Dip. This is the single best dip / appetizer / snack I have ever eaten in my life, and as I've mentioned I'm pretty much a professional dip connoisseur.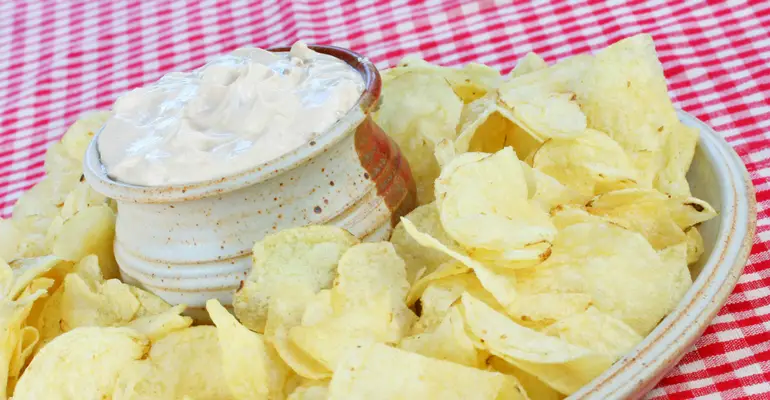 If you haven't had true blue caramelized onions yet this is the recipe to try them with. I know it seems like a while to cook onions but it is OH SO WORTH IT.
They become soft, tender and the perfect blend of sweet and savory that is entirely addicting. Add them to a creamy base that's seasoned just enough to give it a boost of flavor and you're left with the best dip you've ever tasted.
Ingredients
2 large yellow onions
1 tablespoon olive oil
4 tablespoons unsalted butter
1 teaspoon salt
1/2 teaspoon freshly ground black pepper
1/4 teaspoon ground cayenne pepper
1 teaspoon sugar
1/2 cup mayonnaise
1/2 cup sour cream
4 ounces cream cheese, at room temperature
Directions
Cut and slice the onions into 1/8-inch thick half-rounds. (You end up with about 3 cups.)
Heat oil and butter in a saute pan over medium heat. Add onion slices, all the seasonings,  and sugar. Saute for 10 minutes until the onions have begun to soften. Reduce to medium-low heat and cook, for 15-20 minutes (stirring occasionally) until the onions are browned and caramelized. Remove from heat and let cool.
Place the remaining 3 ingredients in the bowl of an electric mixer fitted with the paddle attachment and beat until smooth. Add the onions and mix well.
USE THE RED NEXT PAGE LINK BELOW FOR T
8 Home Cooking Recipes List #3
Home Cooking Recipes Quick tip: Use low-fat products if you want to make this caramelized onion dip leaner.