8 Home Cooking Recipes List #5
I know mashed potatoes seems like the easiest thing in the world to make—just mash some boiled potatoes and add a few seasonings. Easy peasy, right?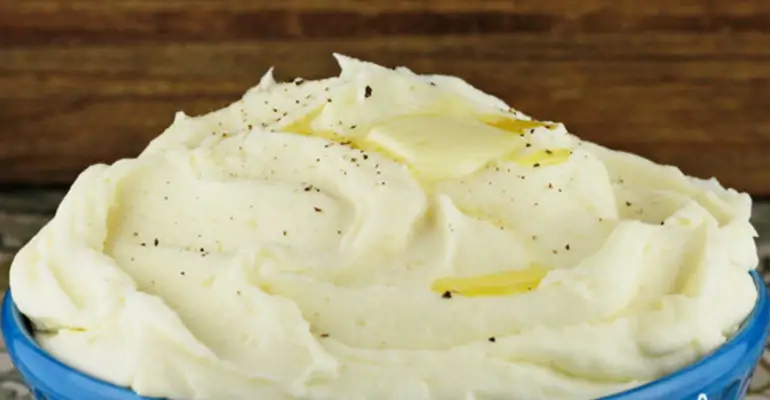 Well, if you truly want the BEST, creamiest, most delicious mashed potatoes you have to try this recipe. It's got the perfect balance of creaminess and richness that makes taking an extra scoop or two way too easy.
And that's because of the secret ingredient! It's pretty normal to add milk or cream to potatoes but this recipe also includes a generous amount of cream cheese to really set them over the edge into indulgently delicious territory. Once you try these secret ingredient mashed potatoes you'll never use another recipe!
Ingredients
1/3 milk or heavy cream
3 tablespoons butter
4 ounces of cream cheese
2 ½ pounds russet potatoes
Directions
Peel and cut the potatoes, place in a large stock pot filled with salted water. (Make sure you add enough water to cover the potatoes.) Bring to a boil over high heat. Cover with a lid, reduce the heat so the water is simmering, and cook until potatoes are fork tender, 15 minutes.
Meanwhile, combine the butter and cream cheese and heavy cream in a small saucepan (medium-low heat). Cook , stirring frequently, until smooth and warm.
Drain the potatoes – when they're cool enough to handle, pass them through a ricer into a large bowl. Add the heavy cream mixture and stir well to combine. Season to taste with salt and pepper.
USE THE RED NEXT PAGE LINK BELOW FOR
8 Home Cooking Recipes List #4
Home Cooking Recipes Quick tip: Sprinkle some chopped chives on top of serving, for decoration.