Easy Dip Recipes #1
You've got to try this for your next party! I am always searching for new and different appetizers and dips. It's not that I'm hosting parties every night of the week. But I like to be able to offer a "little something" when guests drop by unannounced.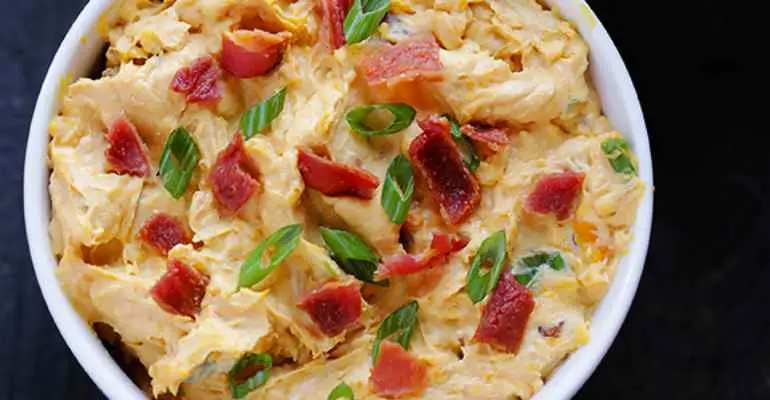 Appetizers and dips are perfect for such occasions. They are quick to prepare, so you can easily leave your guests to talk amongst themselves for 5-10 minutes while you slip into the kitchen and throw an appetizer or dip together.
Maybe it's just a Southern thing, but we seem to have this overwhelming desire to feed any guests that graces, or darkens, our doorsteps. A savory dip like this is a welcome addition to my collection.
INGREDIENTS
1 (8-oz.) brick cream cheese, softened (I used low-fat cream cheese)
½ cup shredded cheddar cheese
½ cup pumpkin puree
¼ cup chopped toasted pecans
4-6 slices of bacon, cooked until crispy and crumbled
3 green onions, thinly sliced
½ tsp. seasoned salt (Lawry's, for example)
¼ tsp. ground cinnamon
INSTRUCTIONS
Stir all ingredients together using a wooden spoon or an electric mixer until combined.  Serve garnished with extra bacon and green onions if desired, or cover and refrigerate until use.
Recipe and image courtesy of Ali at Gimme Some Oven
USE RED NEXT PAGE LINK BELOW
I hope you enjoyed these 7 easy dip recipes! Don't forget to leave a comment below if you decide to try one of these!