Party Appetizer Ideas #4
This super scrumptious appetizer ideas will have you saying yes, please! I had this at a housewarming party and lucky me, the hostess wanted to share the recipe with me. I was practically hovering over the dip bowl, all night!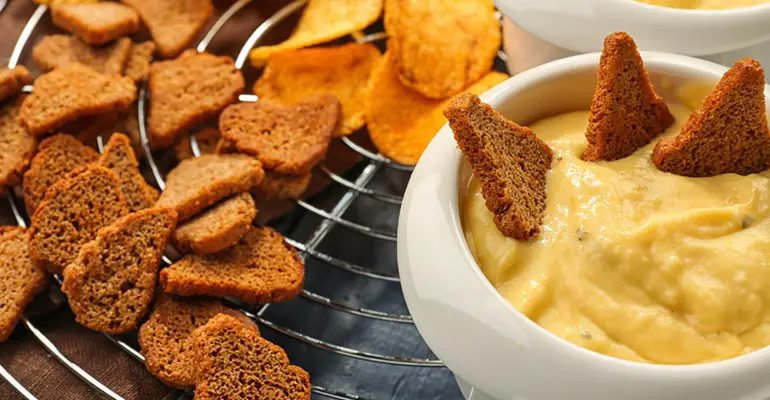 I think I've made this about a dozen times since! It is the perfect party app because it's so easy to make – plus, it tastes amazing!
You really don't have to be much of a cook to make this beer cheese dip. All you need is a few simple ingredients and a saucepan. This will be done in about twenty minutes, so it's really fast, too!
Ingredients
1 garlic clove, peeled
1/4 cup butter
1/4 cup flour
1 can regular or nonalcoholic beer
6 cups shredded Cheddar cheese
Instructions:
Rub the inside of a saucepan with cut sides of garlic. Add butter to saucepan and melt. Add the flour and stir, then cook for a couple of minutes, stirring constantly. Add the beer and stir. Over medium-high heat, bring to a boil. Boil for 2-3 minutes, stirring constantly, until thick and smooth.
Reduce the heat to low. Add the shredded cheddar, about 1/2 cup at a time. Keep stirring until cheese is melted.
To keep the dip warm, transfer cheese mixture to fondue pot and place over flame. Serve.
Quick Tip: Serve with crackers, chips or bread sticks.
Party Appetizer Ideas #3
Turn Bacon Into an Addictive Snack With Just 3 Ingredients! Maple syrup is what gives this bacon crack its irresistibly sweet flavor. You could try honey or other sweeteners, but I would be worried that they would burn rather than caramelize.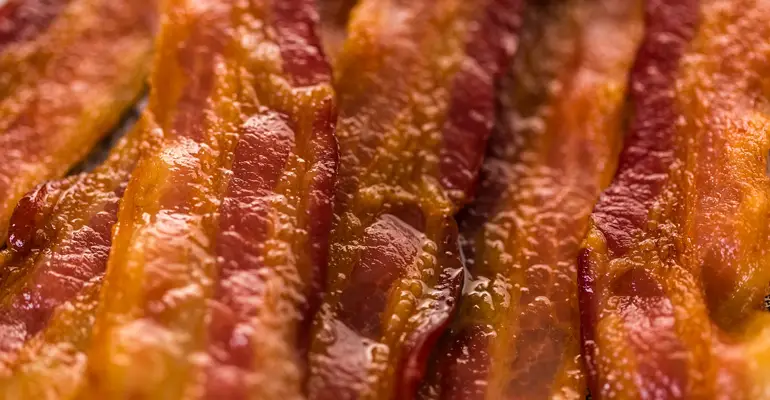 This recipe is perfect just the way it is, don't do too much tinkering. You can bring this to potlucks or parties and no one would ever complain. I certainly wouldn't!
Or you can stash it away for yourself and hope no one finds it till you've had your fill. Whatever your choice, it's a great way to indulge.
Ingredients
Cooking spray, for parchment
10 slices bacon, chopped
1 tube crescent rolls
1/4 c. maple syrup
3/4 c. brown sugar
Instructions
Preheat oven to 375F. Spray a baking sheet with cooking spray, or line with parchment paper, set aside.
Cook bacon in a skillet for 5-6 minutes, stirring occasionally. Drainon a paper towel-lined plate.
Roll out crescent rolls onto the prepared baking sheet. Combine into one single sheet by pinching the seams together. Prick all over with a fork.
Drizzle with half the syrup, then sprinkle a single layer of brown sugar on top. Try to cover all over. Top with the cooked bacon, and finally drizzle with remaining syrup.
Bake for about 20-25 minutes, until golden.
Cool completely, then slice and serve.
USE THE RED NEXT PAGE LINK BELOW FOR THE PARTY APPETIZER IDEAS#2
Quick Tip: Choose real maple syrup for this treat, not fake pancake syrup. It really does make a difference!