10 Easy Soup Recipes, #7
Nothing Beats A Bowl Of This Delicious Easy Soup Recipes After A Long Day! I'm 100% convinced there's nothing tastier than a bowl of this steaming Beer Cheese soup on a cold winter day. Soup—good. Beer—good. Cheese—really good.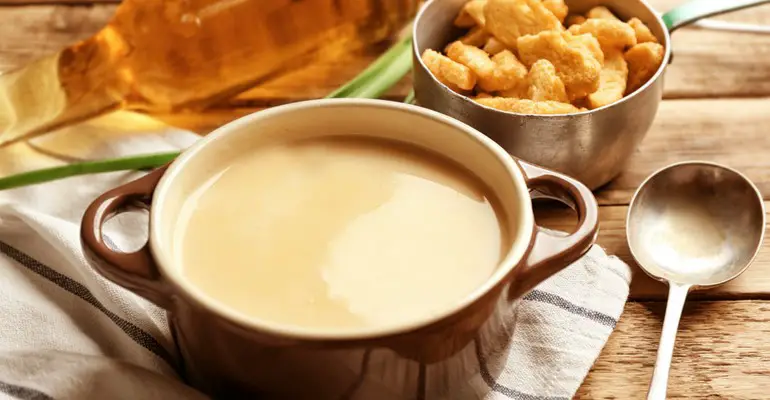 And essentially those are the predominant flavors in this soup. Plus, you get to sneak in some veggies so even the most produce averse members of your family will get their fair share—all while thinking they're eating something totally indulgent!
This soup is really a breeze to make. It looks like a lot of ingredients but besides a bit of chopping it's mostly just measuring and pouring while you let your stove top do the dirty work. Serve this up to your family and watch them beg for seconds!
Ingredients
1 Onion, Chopped
2 Carrots, Chopped
2 Celery Sticks, Chopped
2 Cloves Garlic, Minced
1 Tbsp Butter
4 Tbsp Flour
1 Cup Wisconsin Beer
4 Cups Chicken Broth
1/2 Cup Half & Half
2 Cups Wisconsin Cheddar, Shredded
1 Tbsp Dijon Mustard
1 tsp Worcestershire Sauce
1/4 tsp Pepper
1/8 tsp Red Pepper Flakes
Salt to Taste
Instructions
Melt the butter on medium heat. Add in the onion, carrots, celery, and garlic. Cook it for about 5 minutes.
Add the flour to the pan and stir it in well.
Next add in the beer and the broth. Let the soup heat up to a gentle boil.
Once boiling gently, turn the heat down to low and add in the half & half and the cheese.
Allow the cheese to melt completely and then add in the mustard, Worcestershire, pepper, and red pepper flakes.
Smooth out your soup with an immersion blender. Season with a little extra salt to taste and serve.
USE THE RED NEXT PAGE LINK BELOW FOR #6 OF OUR 10 EASY SOUP RECIPES
Quick tip:  If you don't have an immersion blender puree in your regular blender in batches—make sure the lid is on tight to avoid a mess.